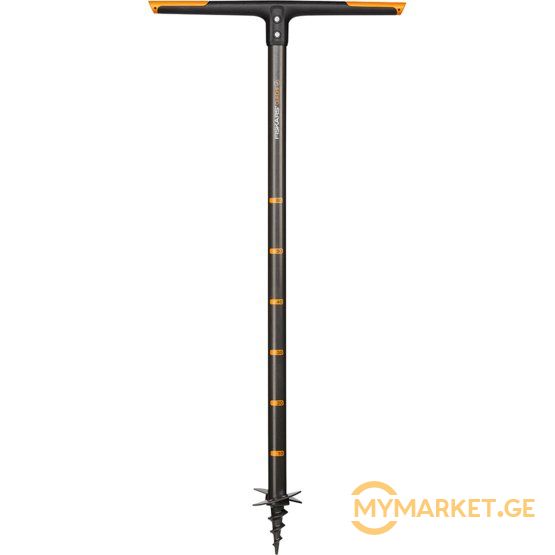 QuikDrill Garden Drill S
Select quantity(2 pieces left):
Shipping address
Shipping price
Free delivery
Shipping date
Tbilisi
For free
21 November
Region
8.00 
22 - 27 November
Before making an order, please, contact us necessarily for stocks verification!
| | |
| --- | --- |
| Length: | 110 sm |
| Manual: | Yes Capacitors type |
| Type: | Garden Drill Capacitors type |
Fiskars QuikDrill™ S is the smallest of the three size option of the Fiskars QuikDrill™ and as such is highly suitable for planting bulbs, aerating and fertilizing soil and installing small posts. The drilling action of this soil drill ensure that the gardener can drill a smooth edged hole without getting stuck on small stones or roots. The handle is made from FiberComp™ (a fiberglass reinforced polyamide) to make it extremely strong while its steel tube shaft ensures maximum strength. The dual cutting action of its two optimally angled and sharpened blades means that cutting down into the soil is smooth and even. Each Fiskars QuikDrill™ comes with the possibility to use Plus Parts are attached to the shaft with screws. This tool has a working diameter of100mm.